Blogs and Websites are related words that generally refer to the same things. Despite some significant differences, we can say that both Blog and Website are synonyms. A blog refers to a web page where the data about a particular topic is regularly shared. In contrast, a Website is a platform for sharing information on every topic.
Main Difference
Blogs and Websites are different in terms of length and the information they provide. However, there are also many other differences. Let us discuss these differences briefly.
What is a Blog?
A blog is a short website where content is regularly uploaded on a specified topic. A blog may be the custody of a single person or a small group of persons. The blog maker is called a blogger, which shares the latest information on his Blog in a conversational style.
Moreover, Blog is an informal word used for a Website. For example, A person starts a blog about road accidents. He regularly uploads the news about the latest incidents of accidents and their related information. This type of data sharing is called blogging, in which a blogger's opinion revolves around his main topic.
Features
Social sharing
Archive pages
Featured posts
Consistent uploading
Topic related posts
What is a Website?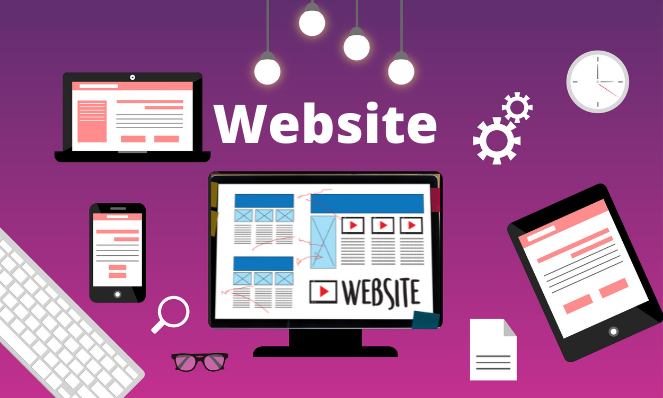 Website (shortly a site) refers to a group of related web pages that work under a single domain name. A single person or an organization may own the Website. A website has publicly accessible and interrelated web pages where consumers can find the stuff of their choice.
There is no restriction of topic for a web developer. A site owner has no constraints on a specific topic. Users can access a massive variety of information through a website platform. Moreover, almost every big business organization has its Website.
Features
Easy to access
Trusted and quality information
Data Sharing
Description of topic
Fresh and upgraded content
Key Differences between Blog and Website
The Blog is a web resource, while Website is a group of interrelated web pages.
Unlike a Website, a blog has upgraded data on current affairs.
The Blog gives information on a specified topic, while Website provides information on various topics.
A blog is developed using Word Press and Magneto, while a website is developed using HTML and Javascript.
A blog has informal content, while Website has a formal or professional range.
Comparison table of Blog vs. Website
| | | |
| --- | --- | --- |
| Feature | Blog                 | Website |
| Upload on | World Wide Web | Web server |
| Status | Informal | Formal and Professional |
| Content | Specified | Different topics |
| Information | Extensive | Basic |
Conclusion
In a nutshell, we can say that blogs and Websites are pretty different. They are different in terms of their features and functions.