Eventbrite vs. Meetup are management companies. Eventbrite is an American ticketing company website where you can organize, browse, build and manage local events through online ticketing services. On the other hand, Meetup is a social media platform for mutual interests and making friends from gatherings of the same interests, hobbies, and professions.
What is Eventbrite?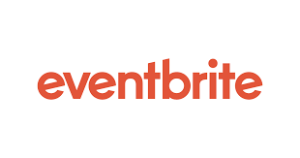 Kevin Hartz, Julia Hartz, and Renaud Visage are the founder of Eventbrite company, an online ticketing website to quickly sell tickets and promote their enthusiasm through culture, community, and business converge. In addition, it is the world's most significant event through Email and social media marketing tools to increase your visibility for unusual things to do.
What is Meetup?

Scott Heiferman and four others are the owners of Meetup for any early staging business to manage and live stream activities in a single platform. You can create multiple audiences, search queries, organize payments, constant development contacts with participants and create professional networks for fun behavior.
Key Differences between Eventbrite and Meetup
Eventbrite and Meetup are business events management companies, but People obtain career advice, make friends, and become mindful of new interests through Real-life Events on Eventbrite.
You are investing in yourself by using Meetup. As a Meetup participant, you should be able to benefit from possibilities to broaden your social circle, pursue interests, find new opportunities, and go on adventures.
In Eventbrite, you can easily use event management and ticketing tools through emails campaigns customization.
Meanwhile, Meetup is a social media marketing campaign for live events and live streaming.
Eventbrite supports third-party integrations with Zoom, Facebook Live, YouTube, and more for event handling
You can search for people in a neighborhood that matches your profession, career, and personal interests in the Meetup Platform
Comparison Table between Eventbrite and Meetup
Classification
Eventbrite
Meetup
Types of Company
American Ticketing company
Social Media gathering network company
Date Launched
2008
June 12, 2002
Growing Platform
Grow your attendance
Grow your audience
Third-party integration
supported
Supported
Payment Method

Paid And Free trial
Paid
Features
Inventory Management

Meeting Management

Registration Management

Online Booking

Surveys & Feedback

Ticket Management

Reporting

Client Management

Customization

Travel Management

Vendor Management

Payments

Scheduling

Event Logs

Staff Management

Reporting

Sales Management

Room Block
Conclusion
At last, We'd like to let you know that both are business management social networking companies. The critical difference is that Eventbrite is an event management company with online ticketing services; meanwhile, while Meetup is a Social Media Managing Network Company.