PimEyes and TinEye are reverse image tools that perform various functions. These platforms help people to find or recover lost images. However,
Main Difference
TinEye additionally allows people to check the patents of the photos. Users need to enter the URL of the image, and these tools automatically search out all the related pictures.
These tools have both trial and free versions. Despite some similarities, PimEyes and TinEye are different in various aspects. Let us discuss the significant differences between them.
 What is PimEyes?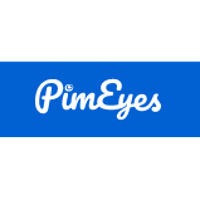 PimEyes is a search engine that helps to find images of people. It specializes in facial recognition technology allowing users to search for anyone by uploading a photo of their face. It is a handy tool where users can find their lost friends and relatives and identify the theft.
In addition, PimEyes is used by anyone, law enforcement agencies, and businesses for many purposes. Users can easily find the image of their loved ones without any permission. Moreover, users can easily access to PimEyes from their web browser. It is paid application and demands a subscription fee.
Features
Easily find their loved ones by image
Facial recognition technology
Search Filters
Easy to access
What is TinEye?
TinEye is an image search engine where users can search for anyone. It has advanced and unique features of images such as color, shape, and many more. In addition, TinEye is used for business purposes, and anyone easily accesses it.
It allows the users to find anyone image with any permission. Moreover, it helps you to identify the creator of the image. Markers can find illegal users of their ideas through this. Users can enter the picture and provide a URL to the image they want to see.
Features
Reverse image search
Multiple search option
Large image database
Easy to access
Check of images patents
Key Differences between PimEyes and TinEye
PimEyes is a facial recognition search engine. On the other hand, TinEye is a reverse image search engine.
PimEyes finds the images with the help of facial recognition, while TinEye finds the pictures with the use of internet activity.
PimeEyes serves to find lost images, while TinEye is used to check the patents or copyrights of the photos.
The PimEyes premium version provides more features in comparison to TinEye.
PimEyes use artificial intelligence to identify faces, while TinEye uses computer vision technology.
Comparison Table
| | | |
| --- | --- | --- |
| Features | PimEyes | TinEye |
| Engine Type | Facial recognition | Reverse image |
| Usage of tool | Artificial Intelligence | Computer Vision Technology |
| Key feature | Finding lost images | Check patents |
| Interface | Simple | Advanced |
Conclusion
After this total research, we reached the point that PimEyes and TinEye are pretty different. However, using these platforms depends upon the consumer's needs.