When installing software from an ISO image, there are several different ways to do it. In this article, we'll compare and contrast Rufus and Etcher, two tools that make the process easy. We'll also show you how to use them so you can decide which one works best for your purposes.
For example, Etcher works well with Linux ISOs but not Windows ISOs; Rufus, on the other hand, can create bootable drives out of both Windows and Linux ISOs and supports USB drives, SD cards, and virtual drives as well.
Main Difference
There are a few popular programs for writing ISO files to USB drives, but the two most common are Rufus and Etcher. They both have their strengths and weaknesses, so it can be tough to decide which one to use.
Rufus is a fast, lightweight program that is easy to use. It supports a wide range of devices and can create bootable USB drives from ISOs with just a few clicks. However, it does not have as many features as Etcher.
Etcher is a more feature-rich program that can encrypt your USB drive, verify the integrity of the data written to it, and support multiple drives at once. However, it is slower than Rufus and takes up more system resources.
Read More: Hotmail vs Outlook: What's the Difference?
What is Rufus?
Rufus is a freeware application that can be used to create bootable USB sticks. These are commonly known as Live USBs. A Live USB is a computer file that contains everything you need to run a program on any PC without installing anything.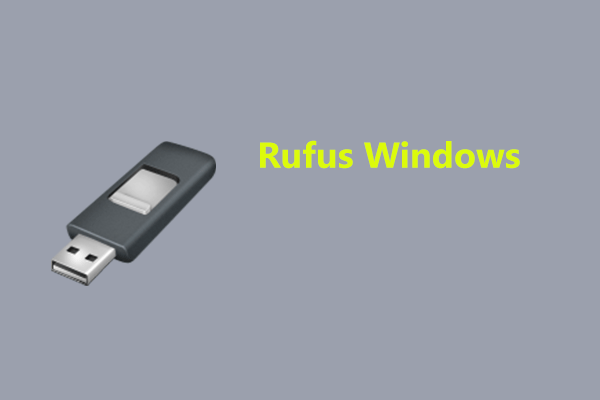 You simply plug the USB stick into your computer and reboot. Once the computer boots back up, you can access the files stored on the USB stick. It's a simple tool that can be used to create bootable USB sticks and live USBs.
Advantages
Free and open-source software.
It is portable.
Boot DOS from USB sticks.
Make UEFI or BIOS bootable drives.
Create a Windows to Go drive.
Check for corruption on USB media.
Check checksums using MD5, SHA-1, and SHA-256.
Disadvantages
This software is only available for Windows.
On a USB stick, only one distribution can be installed.
What is Etcher?
Balena (also known as Etcher) is a free and open source utility used for writing image file formats such as.iso and IMG files, zip folders onto storage media to make LiveSD Cards and USB Flash Drives.
Advantages
Etcher has a modern, easy-to-use, and aesthetically pleasing user interface. Plus, a command-line interface is also available.
A versatile utility that flashes multiple boot partitions to a USB or SD card.
Balena often provides Etcher with new and improved features.
Protects your USB-formatted files with the latest in encryption.
If a card becomes corrupted, it will be easier to identify.
Require an installer with Live CD versions of Clonezilla, GParted, or Tux2live.
Disadvantages
It can't be tweaked in an advanced manner.
As a result, the file is larger than Rufus.
It automatically sends data to balena, inc., but you must turn it off manually.
Differences Between Rufus and Etcher
Etcher is not free, but it does offer a free trial version. It is a proprietary app that works only with Apple products. SanDisk Corporation develops it. Etcher is compatible with macOS versions 10.10 Yosemite and later, iOS 9 and later, and tvOS 9 and later.
Both tools allow users to create booting USB drives. However, each tool has its own unique set of features and capabilities.
How do both tools work?
Both Rufus and Etcher are free, open-source tools that can be used to create bootable USB drives. Rufus is a bit more user-friendly, while Etcher is a bit more feature-rich. Both tools are available for Windows, Mac, and Linux.
Suggested uses
Rufus is a small, lightweight program that can create bootable USB drives quickly and easily.
Etcher is more versatile, allowing you to create bootable USB drives from ISO files and burn images to SD cards.
Rufus is faster and easier for most people, while Etcher is better if you need more features.
Both programs are free and open source, so you can't go wrong with either one.
Pricing (or how much they cost): Rufus vs. Etcher
Both Rufus and Etcher are free, open-source programs. However, Rufus is donationware, meaning that the developers rely on donations to keep the program running. On the other hand, Etcher is developed by a company called Balena, which makes money through other means (such as enterprise version licensing) and doesn't rely on donations.
Which one should you use: Rufus vs. Etcher
Rufus is an excellent option if you're looking for a quick and easy way to create a bootable USB drive. It's simple to use and can create drives using a variety of file formats. Etcher, on the other hand, is a bit more complex but offers some additional features. For example, it can verify your image after writing it to the drive, which can help prevent data corruption. So, which one should you use? It depends on your needs.
Conclusion
In the end, Rufus and Etcher are great tools that can help you create a bootable USB drive. The main difference is that Rufus is faster and easier to use, while Etcher is more reliable. If you're not sure which one to use, try both and see which one works better for you.