Truecaller and Whoscall are two great caller ID apps that help you identify unknown phone numbers and find out who's calling you, even if they aren't in your contacts list. But how do they compare? Let's break down the differences between Truecaller and Whoscall to see which app is best for you, based on your lifestyle and preferences. Whoscall also has some great features that Truecaller doesn't have, which we will cover in this article!
Main Difference
Both apps are of the same nature as they are used to detect who is calling you. Truecaller is an app that helps you identify an unknown number; meanwhile, Whoscall works in the same manner and gives you the same service but with different features and user interfaces. You can also access Truecaller using a website and enter a mobile number to find who is behind the mobile number. We considered it a good time to jump in and help you find the differences between Truecaller and Whoscall Apps.
What is Truecaller?
Truecaller is a free app that identifies unknown callers. The application uses crowdsourced data to determine whether a number is good or bad, allowing users to search through a database of over 1.7 billion numbers. The app allows users to block unwanted calls while also helping to prevent them from receiving scam calls by displaying relevant information about who is calling before they decide whether or not to answer.
In addition to identifying unknown callers, Truecaller can also identify spam text messages. With its built-in spam filter, users can avoid unsolicited texts as well as SMS scams. In addition to identifying spam texts and blocking unwanted calls, Truecaller provides its users with an extensive caller ID directory so they can quickly look up numbers without having to make phone calls themselves.
What is Whoscall?
Using a huge database of numbers and names, you can search through to see whether an unknown number is likely a telemarketer or Robo-dialed, a number that might be associated with spam, or even just a wrong number. You can also add in your numbers to ensure they won't end up on someone else's list.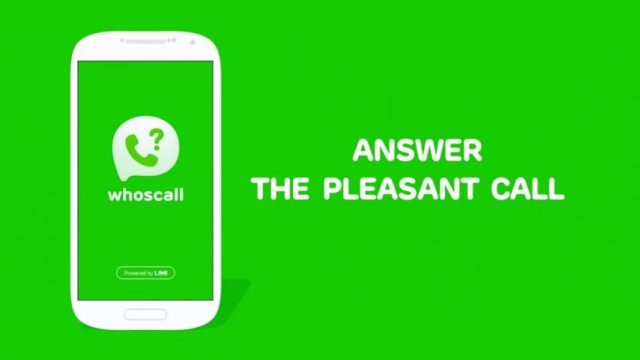 It's simple to use—and it will prevent you from being swamped by unwanted calls every day. You can download it here for iOS or Android. The only downside is that there are ads, but they aren't too intrusive. And hey, if you like using Whoscall, why not reward them with a purchase? They deserve it! If you don't want to pay, though, then we recommend giving Truecaller a try instead. (Also free.)
Integrations of Both Apps
Both of these apps offer several features that can be integrated with other apps and operating systems. Both apps are compatible with Android phones, for example, where users can integrate their contacts with the two apps by importing them from their smartphone's address book. They can also integrate alerts from other third-party applications.
At present, there aren't any mobile device integration options for Apple products; in fact, there isn't even an iOS app available at present. However, both apps do have web interfaces so you can access your information on a computer or tablet. There is no support for Windows Phone devices either, but it may come later as development continues.
Which One Should You Choose?
These two apps are often compared to each other because they do similar things. However, there are some differences between them that you should be aware of before choosing one over another. We've put together a quick review of each app to help you determine which is best for your needs. Let's take a look at how these two apps compare.
Key Differences Between Truecaller and Whoscall
A side-by-side comparison: What does Truecaller offer that Whoscall doesn't?
First off, it's important to note that Truecaller isn't just an app; it also has a website where you can access its features.
The site is free if you don't want to download any software or pay for premium services.
If you decide to use Truecaller on your computer, then you'll have access to more features than what's available on mobile devices.
For example, if someone sends you a phone number through Facebook Messenger or WhatsApp, then you can search for their name in Truecaller and find out who they are without having to ask them directly.
This can save you time and energy when trying to identify unknown callers.
You can also see how many times people have searched for your name, so if someone is stalking you, then you'll know about it right away.
Another useful feature of Truecaller is that it allows users to share information with others—for instance, if you notice a scammer calling numbers around town, then you could report his information so others won't get scammed by him either.
Conclusion
As you can see from our review, both apps have their strengths in terms of accurate caller ID, spam protection, and blocking services. Truecaller also has better reviews on Google Play Store than Whoscall does. So what's your choice? Take a look at both apps on your phone and see which one fits your needs best. Both are available for free download on Google Play Store, so don't waste another second before downloading them.